UNIFORM GUIDELINES
K–12th Grade
The purpose of the school uniform is to foster a sense of unity among the students, to provide a consistently attractive and neat appearance for all students, to avoid peer pressure in matters of dress, and to draw less attention to self.
Pamlico Christian Academy uniforms for K- 12th grade students consist of:
• Tops with choices of solid navy, gray, white, tan and light blue.  Navy tops must have a white logo, and light blue and white must have a navy logo.
• Pants, shorts or skirts must be khaki, navy, white, black or gray.
• Jeans are permitted every day. Rips nor holes are permitted and will be a violation of the dress code.
• Shorts and skirts must be no higher than  three inches above the knees or finger tip length.
• Girls' leggings, tights or other similar clothing options may only be worn under ample-length skirts or jumpers. Leggings/tights must be solid school colors (no patterns).  This includes Friday's dress code.
Logos must be visible at all times during the school day on tops. This includes outerwear such as zip-front hoodies or sweatshirts if worn inside the school building. Non-logo outerwear such as coats or hoodies may be worn on the playground on chilly days but may NOT be worn inside the school building. Every Friday shall be set aside as "Mariner Day" on which spirit wear, Christian t-shirts and jeans may be worn. Parents and students are responsible for reading the Uniform Guidelines and familiarizing themselves with the policies. Violation notices will be given to students who are not in compliance with the uniform guidelines.
Parents may purchase polo shirts, oxfords, t-shirts, polar fleece jackets and hoodies in navy, gray, white or light blue from any retail store or outlet. Parents are then required to have the official PCA logo embroidered or screen printed on shirt or hoodie. See below for local businesses that will adhere logo to your clothing purchases.
Preschool students may wear any white, navy or light blue top with khaki, navy, black or gray bottoms. Girls may wear khaki or navy jumpers. All clothing and accessories, with the exception of shoes and socks, must be school colors: white, navy, light blue or khaki. Tops and bottoms (including tights and leggings) may have stripes, polka dots, etc., but they must be in school colors. Preschool students may participate in "Mariner Spirit" Day on Fridays on which PCA spirit wear, Christian t-shirts and jeans may be worn. Shoes must be close-toed for safety purposes, both in the classroom and on the playground. No heels of any kind are permitted for the safety of our preschool students.
A number of  businesses provide services that will adhere the official school logo onto your purchased clothing.
• Realo Drugs & Pamlico Gifts –
They are located across the street from lower school.
Simply drop off your clothing to be embroidered and they will call you when it's ready for pick up. It usually takes about a week.
Call (252) 745-6337 with any questions.
• Cowell's Cleaners –
Call (252) 447-5316 with any questions.
• Bender Apparel (New Bern) –
Outside the time frame of the Bender PCA store link below please call 1.888.222.9542
Purchasing from PCA uniforms through Bender apparel is open for a limited times periodically throughout the school year. A link is included below.  There will be additional times throughout the year for ordering please check back for additional times. These items will be made custom for you so all sales are final. Sorry, no refunds or exchanges accepted.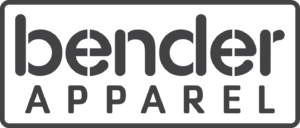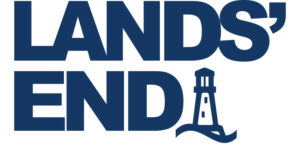 Orders from Lands End may happen at any time. These items may be ordered with or without our school logo. Lands' End will run a number of specials throughout the year so continue to check back for extra savings.
Our Preferred School number is: 900141672
Order HERE anytime throughout the year
The Mariner dress code is designed to serve as a guide to parents and students on the proper attire at our school. The biblical principles of Christlikeness, modesty,  obedience and respect are the standards applied. As Christians, our goal is to glorify God in everything and to be an example to those around us.
"Whatever you do, do it all to the glory of God." I Corinthians 10:31
"Do not let anyone look down on you because you are young, but set an example for the believers in speech, in life, in love, in faith and in purity." I Timothy 4:12
"Do not conform any longer to the pattern of this world but be transformed by the renewing of your mind." Romans 12:2
Clothing should be neat, modest, and appropriate. Clothing should be appropriately sized – not too small and not too large. A student should not be dressed in such a way as to draw attention to his/ her body but to respect and honor God, themselves and others.
Parents and students have the primary responsibility to understand and adhere to the dress code. In all circumstances PCA retains the final authority to determine, in its discretion, whether a student is in compliance with the dress code. If a dress code violation is a modesty issue, the student will be required to change their attire or have a parent bring appropriate clothing. Students will remain in the office until dressed appropriately and any absences from class during this time will be considered unexcused. Repeated violations will be considered defiance and will be handled as a disciplinary issue. The administration reserves the right to amend the dress code as needed to address new fads and styles. Thank you!