A Message from Head of School
Pamlico Christian Academy Head of School – Earl Sadler, Jr.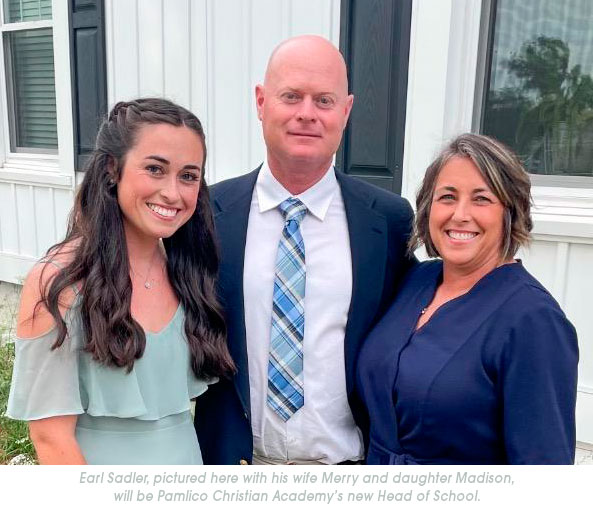 Welcome Mariners to the 2023/2024 school year! Praise God from whom all blessings flow. God has blessed our school with amazing students and families and an incredible staff. Working together I look forward to seeing growth spiritually, academically, physically, and socially this year with our students.
     The vision we have for Pamlico Christian Academy is that we stay Christ centered and maintain rigor in all that we undertake. When students, families, and faculty keep Christ first we will have a nurturing, joyful and loving environment! 
     Rigor is the expectation, not the exception at Pamlico Christian Academy. Our expectation for rigor is that all faculty members have high expectations in all facets of student life for our students as well as for each other and themselves. Rigor is simply leading students to achieve their highest potential spiritually, academically, physically, and socially.
     As we come into 2023/2024 prayerfully asking God to lead us I can only imagine the unimaginable accomplishments He will perform in our Mariner family this year. 
Jeremiah 33:3
Call unto me, and I will answer thee, and shew thee great and mighty thing which thou knowest not.