PTO
Join the
PTO and Make
a Difference
It's fast to sign up.
It's easy to be a member.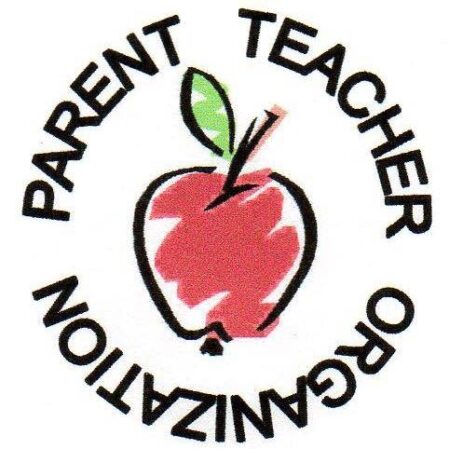 Fun Days
Attend an Event
and Show Your School Pride
Friday Fun Days.
Come to one or many.
Just participate and have fun.
Get Involved
Get Involved
and Have Fun
Become a school volunteer.
Help with a fundraiser.
Buy some School Swag.
PCA Parent Teacher Organization (PTO)
Pamlico Christian Academy has a very active and involved Parent Teacher Organization. We serve as a connection link between our parents, teachers and students. Thanks to our team of amazing volunteers, the PTO provides many activities, programs and generous donations to the school; such as playground equipment, treats throughout the year, wish list items, fun days/nights and more!
For more information on how you can get involved with PTO, please contact us
by emailing p[email protected].
We would appreciate your help!
Check the newsletter out for updated information!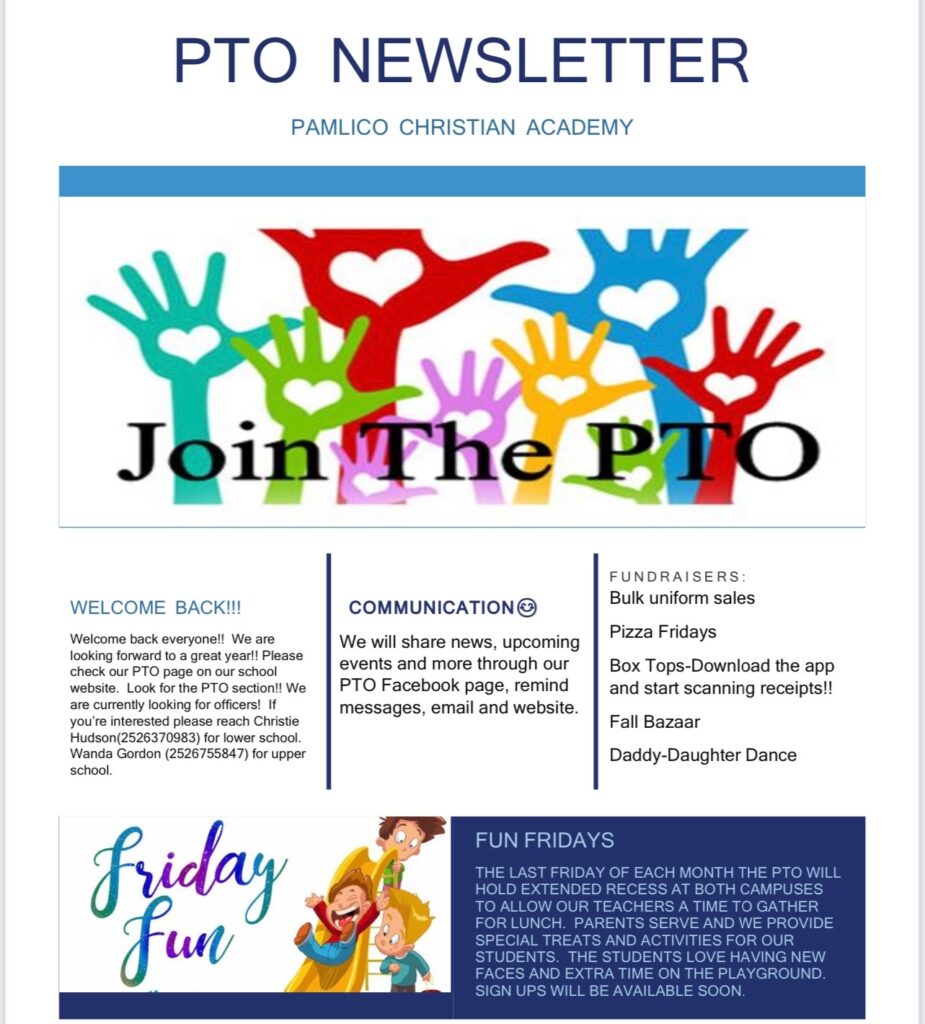 It's hard to believe it's time to sign up for 2023!! This year will hold many exciting events! Please sign up for Fun Fridays!! You can sign up for you child's class day and any additional Fridays you would like. Let's keep these Fun Fridays going!!! There are dates to fill through the year. We will start teacher lunches back next year. We are using SignUpGenius, click the link below to select your time. We appreciate and thank you for all you do!
PCA PTO needs YOU! Please join us in making PCA a great place to make our kids successful!
Membership is easy, no commitment or expectations required, you're just simply showing your support for our great students, school, parents, and staff. Click on the icons below for more information.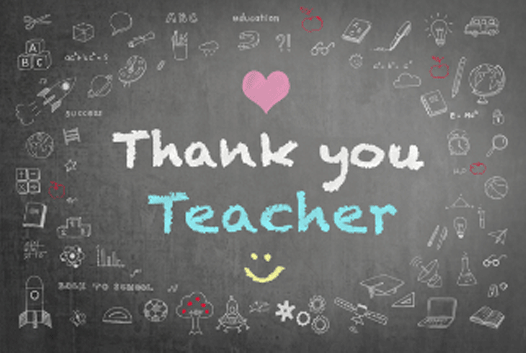 Teacher Appreciation week is May 8-12! We look forward to recognizing our teachers and letting them know how special they are to us all. Please visit this link to see how you can help with their special day!
You are invited to join us at our PTO meetings in the lower school cafeteria. Email [email protected] to inquire about our next meeting. Hope to see you there!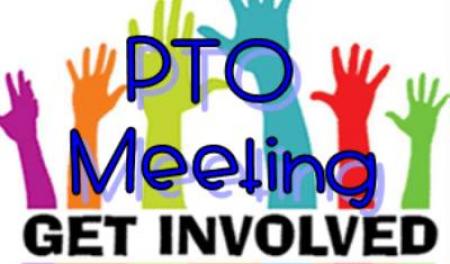 Volunteers are the life blood of our PTO and a great way for our parents to take part in their children's life.
Friday Fun Day's at PCA. Once a month on Friday (weather permitting) our students get to enjoy an extra long recess thanks to our parent volunteers!
We LOVE and appreciate our teachers and staff! The PTO provides a Teacher's Lunch, all sponsored by volunteers like you! We also keep the staff lounge stocked with goodies to show how much we appreciate our staff and teachers everyday.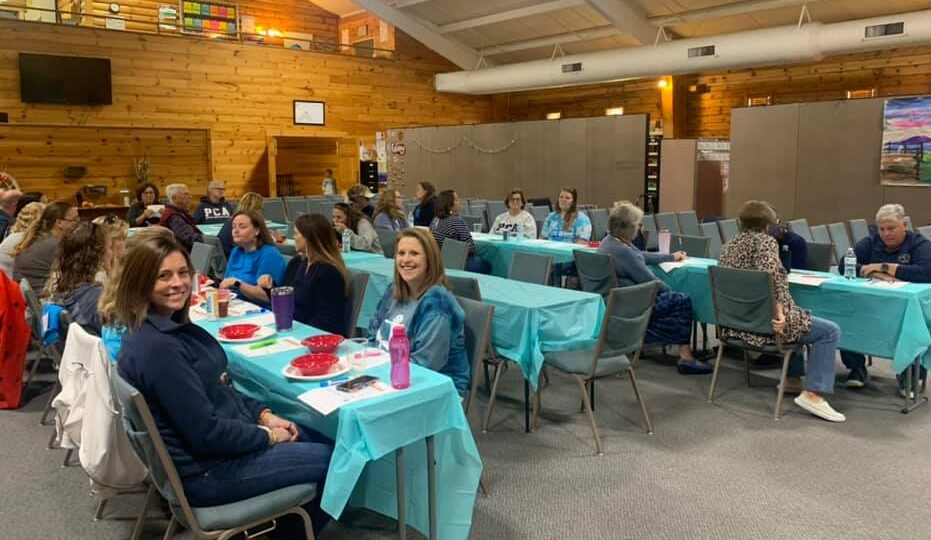 An essential part of a healthy PTO. We can always use help with donations and fundraising.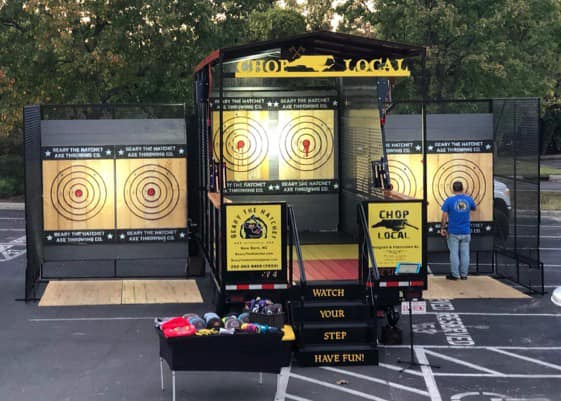 Our Annual Fall Family Fun Night is one of our best! We have food, fun, and festivities all while helping our school.
And there's a Mariner's Market held at the perfect time to pick up some hometown, handmade gifts from small business owners in our community!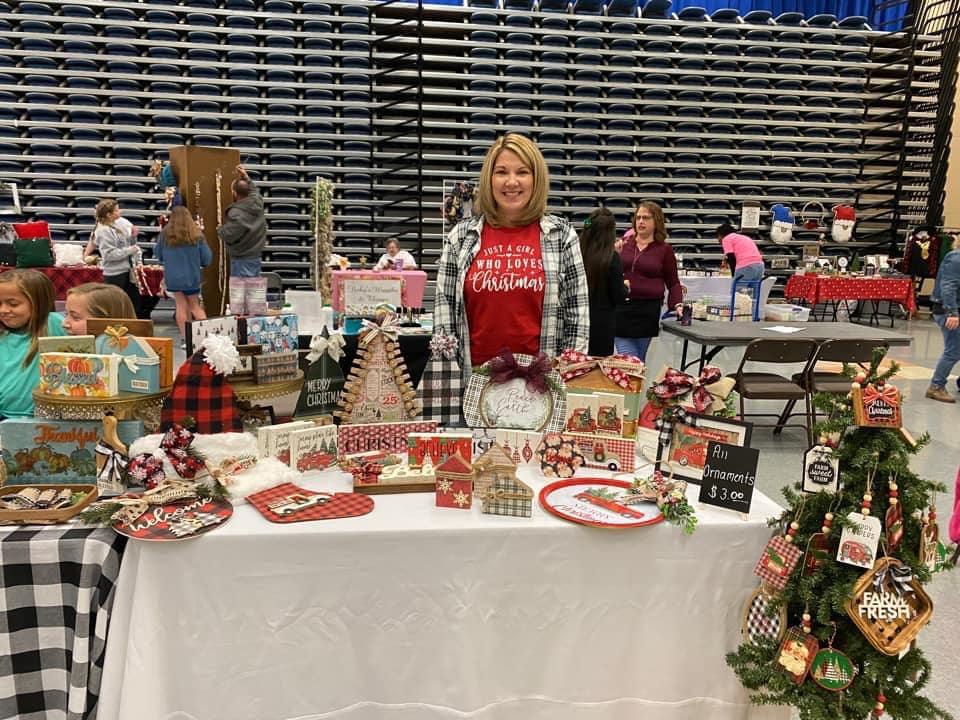 Sport your school spirit with the cool clothes and accessories available for sale at our Lower School Campus. We also offer discount cards for $5. 
Our stock is constantly being updated with long and short sleeve shirts, sweatshirts, and hoodies. We also carry a variety of Tie-Dye shirts we can wear to school on Fridays!
Looking to sport more school spirit? Try the brackets, key chains, magnets, stickers and hair accessories!